Evolution Headguard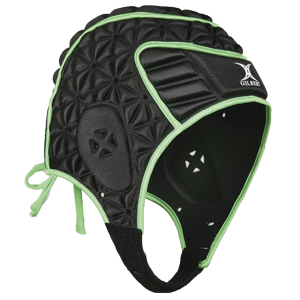 Casco de rugby elaborado con las últimas tecnologías y cumpliendo todas las especificaciones del IRB. El Evolution Headguard está elaborado con un diseño ergonómicamente aerodinámico para mayor ajuste y ventilación.
Casco disponible en tallas desde la SB a la XL
Colores: Negro/Verde, Rojo/Blanco, Azul/Blanco
With enhanced breathability from strategically placed mesh panels, and moisture management materials, all Gilbert padding provides performance and comfort for players of all levels.
FEATURES:
3 Dimensional Fit
Fully flexible design for superior fit
Strategic air vent sections improve airflow to prevent overheating
Cut out ear sections for improved on field communication
Cross lace system
Xact padding configuration
Improved adjustable chin strap
MAS INFORMACION Y PEDIDOS